Email Studio was the original product within ExactTarget prior to the acquisition by Salesforce so we had a good 10 years of legacy product before we were finally able to unite all of the ways to send emails within the application. This posed a lot of challenges since there were nuances to each way one could send with some methods having features others did not. It was imperative that we keep parity across these various methods while designing one united workflow that still felt simple and intuitive. Below I will lay out in a chronological fashion some of the discovery work, research, and design iteration we did to arrive at where the Send Flow stands today. 
Others on the project:
 Director of Product, UX Researcher, Engineering Lead, Business Analyst
Target Personas:
 Marketing manager
1. There was great anxiety in actually clicking "Send" at the end of the flow so we wanted to greatly increase confidence at time of send. 
2. Too many ways to send a message causing confusion and frustration
3. Lack of parity between these workflows and their taxonomy causing further confusion
5. Dated user interface that was inefficient
Reduced by 52%
Reduced from 7 to 4
Early Whiteboarding with Product and Engineering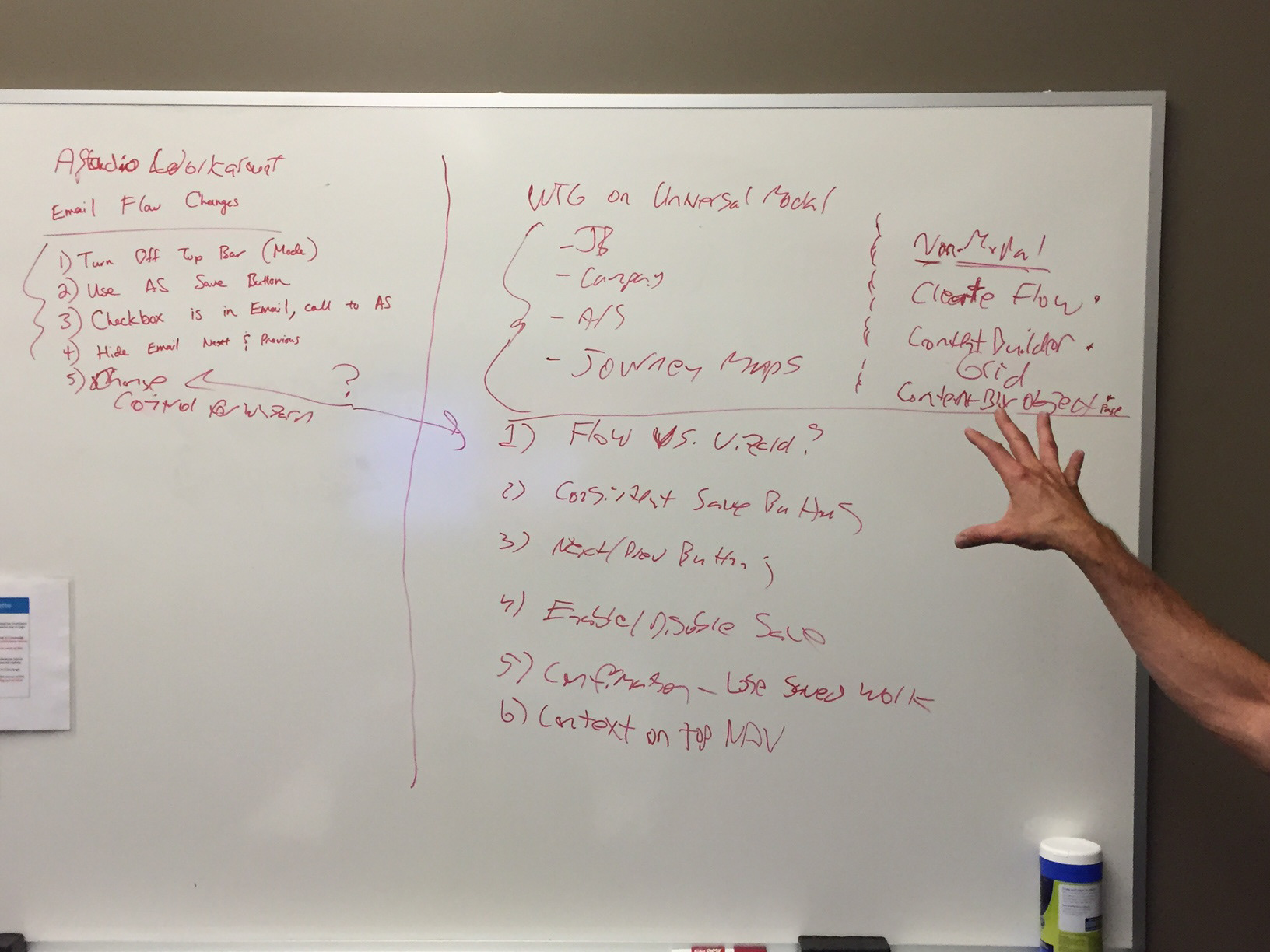 We had to work through an exhaustive spreadsheet of terms used throughout the various sending methods and reconcile them with each other and retire terms that were no longer relevant. 
Just like the Creation Flow we knew there were core tasks that we needed to account based on previous user feedback and other quantitative and qualitative data. We also knew the user wanted increased transparency into the process, default values for certain fields, a clear summary at the end to give them the confidence to click "Send".
At Salesforce we had established personas that we used for any given project.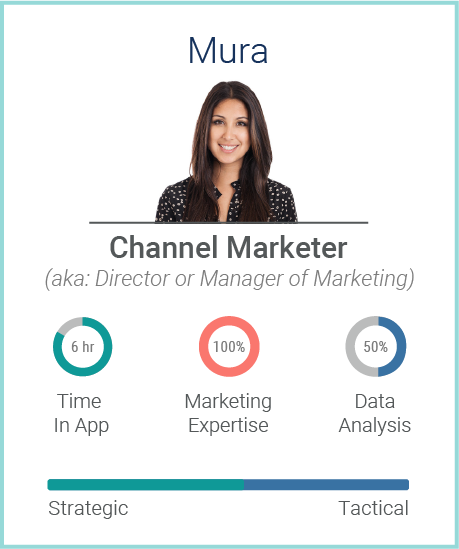 Mura translates high-level strategies into campaign initiatives. She manages campaign project timelines and day to day operational activities. She is hands-on in the product, both setting up and monitoring campaigns.
DETAILED WIREFRAME EXAMPLES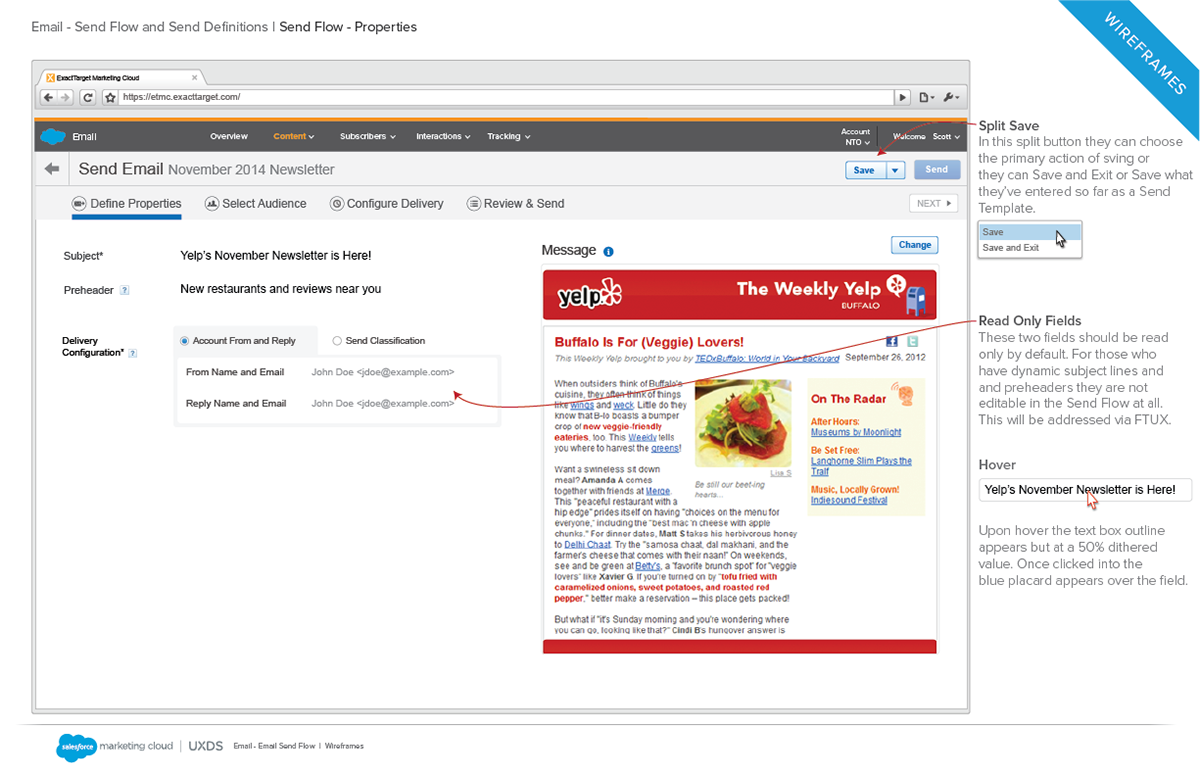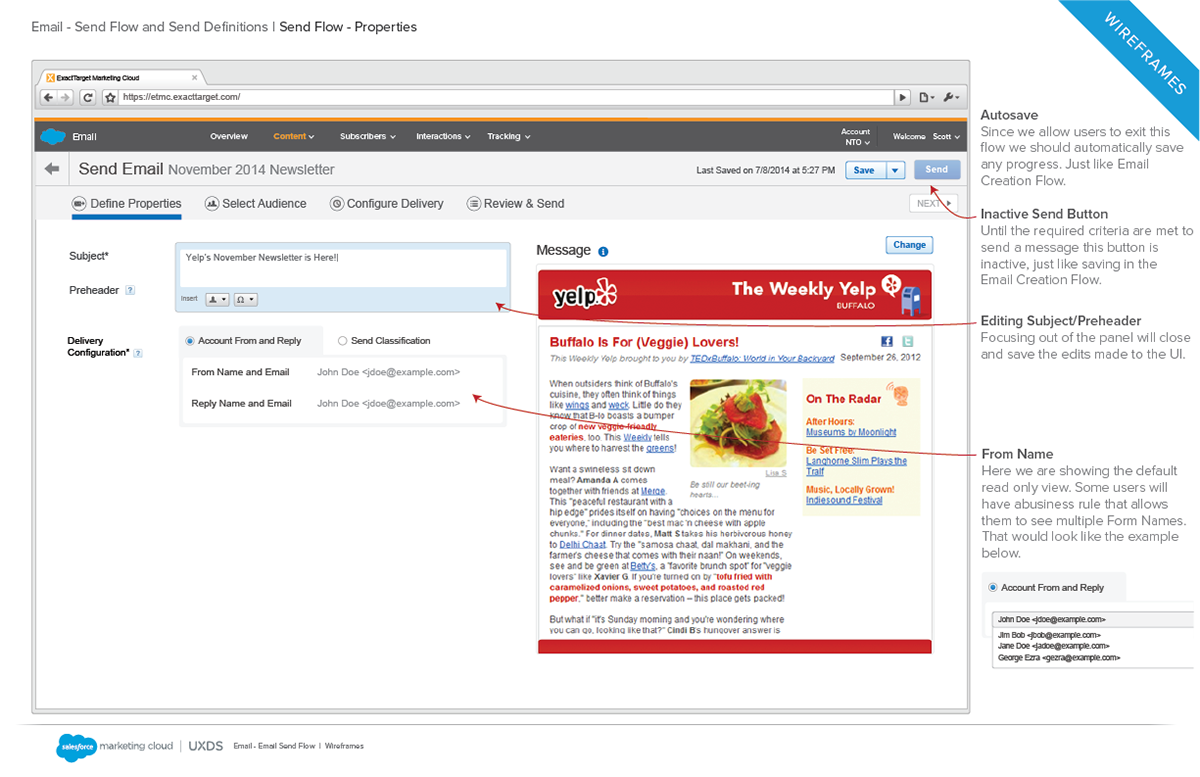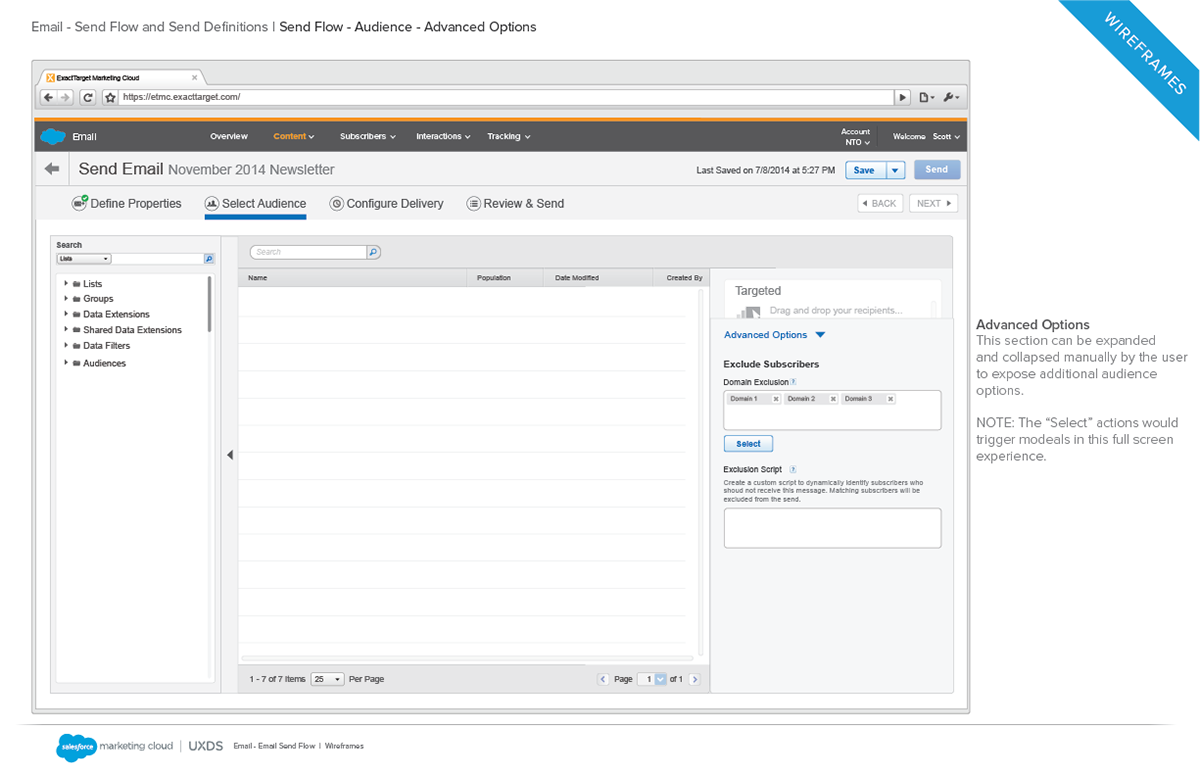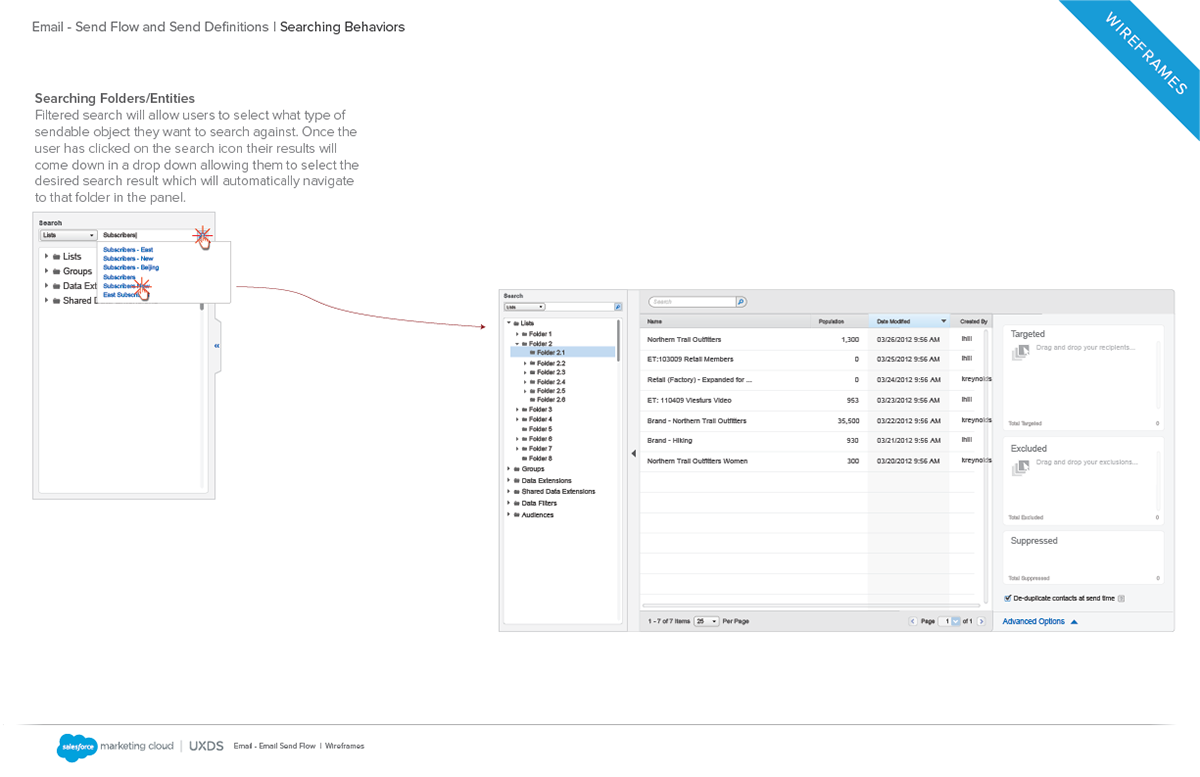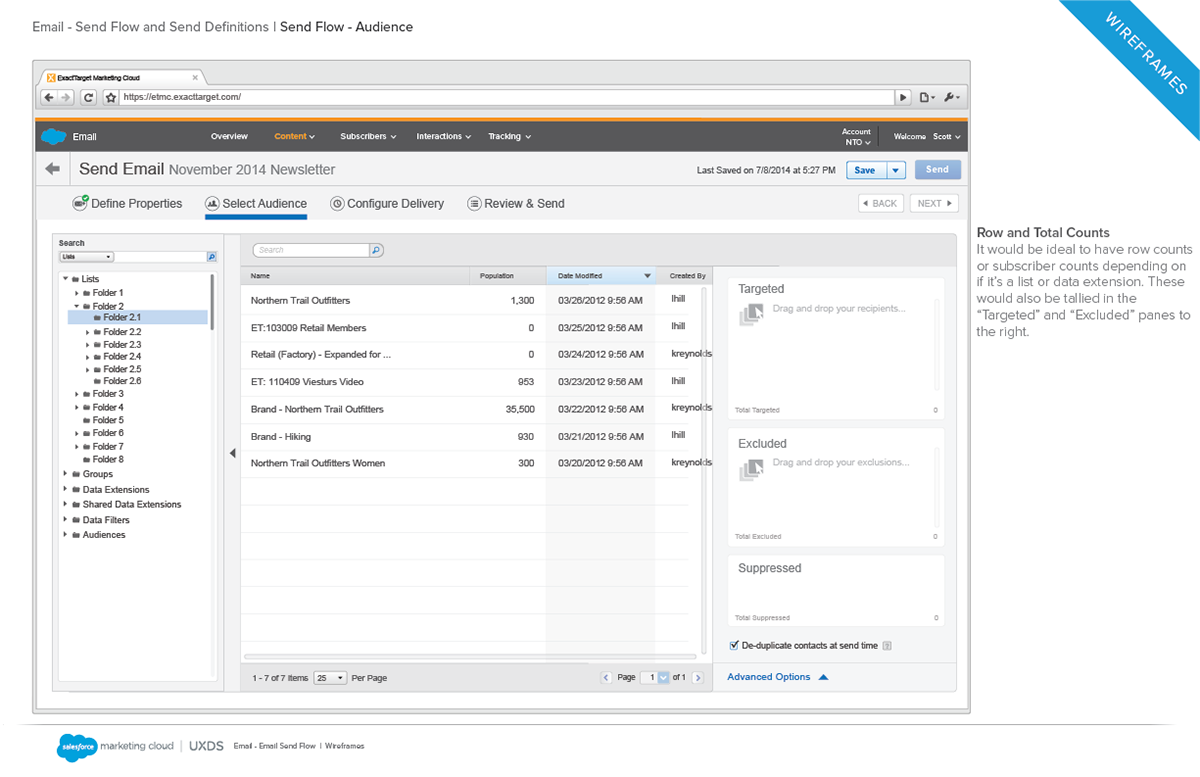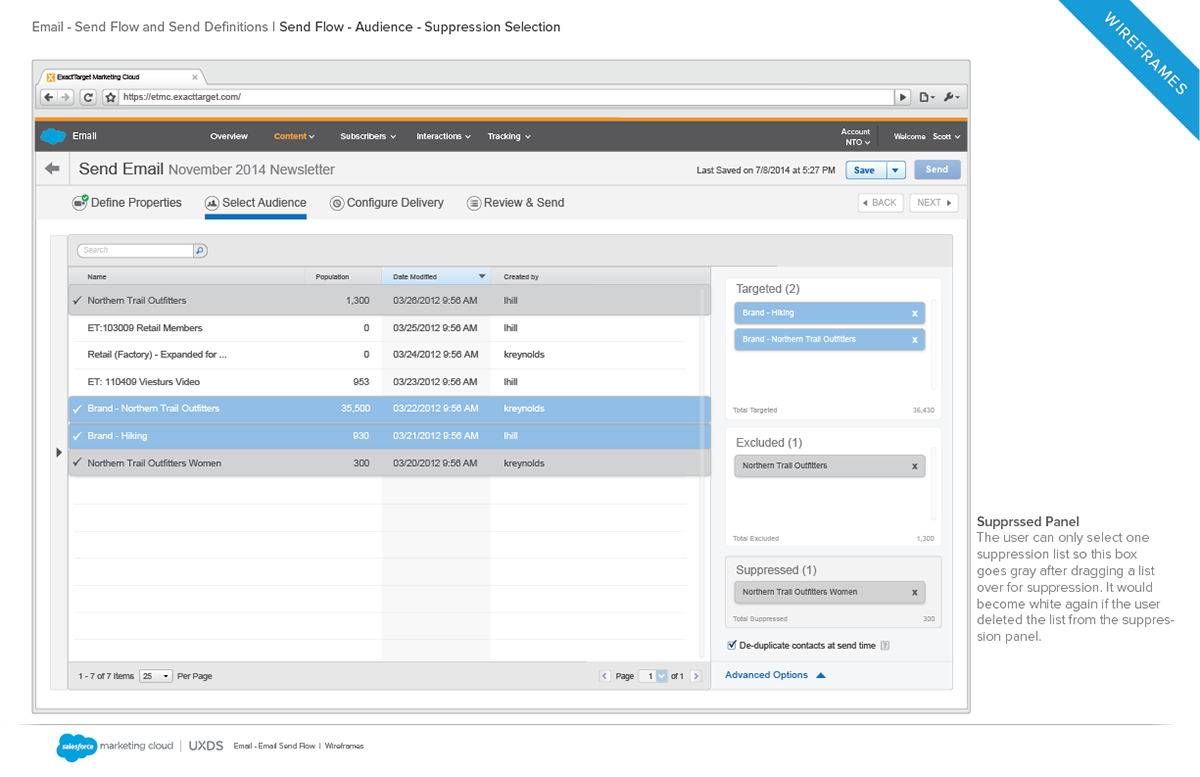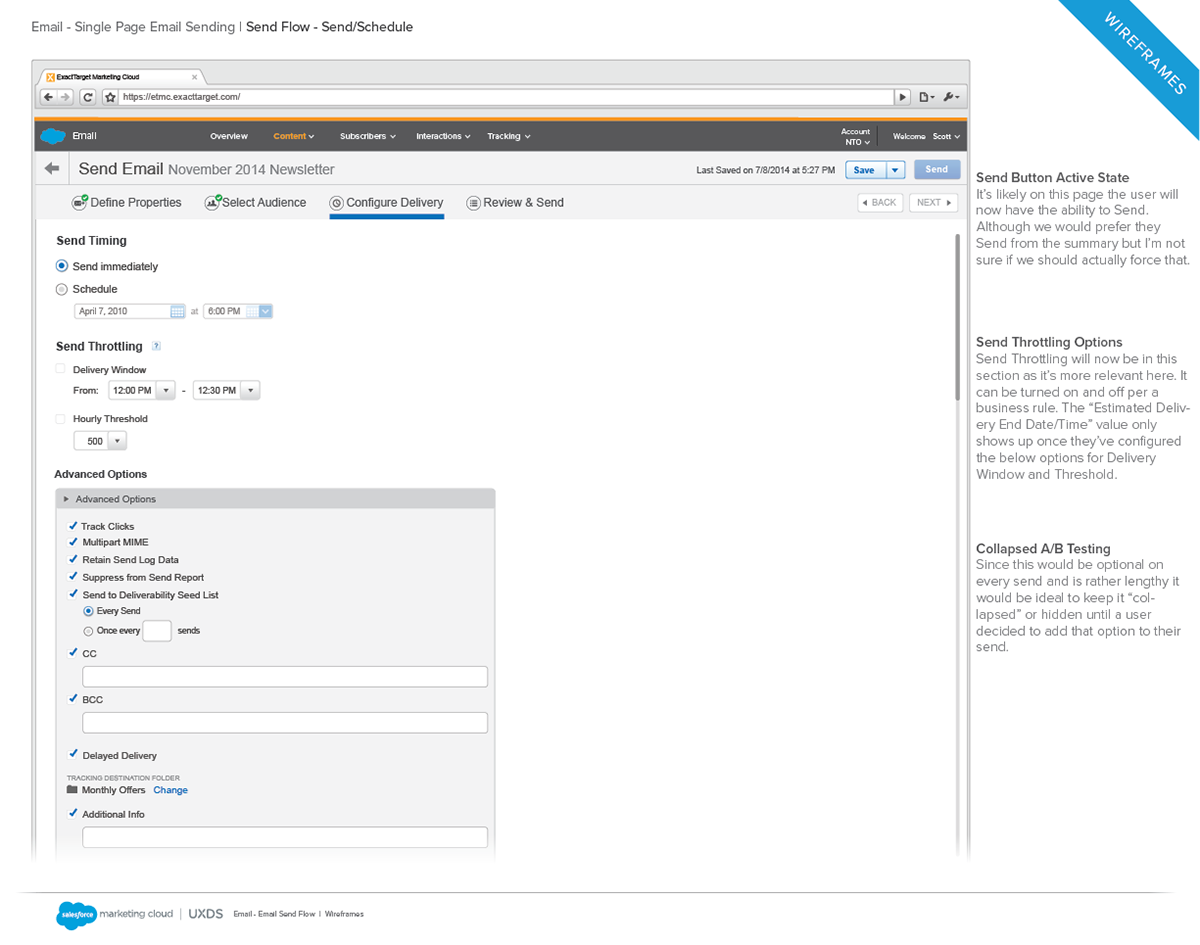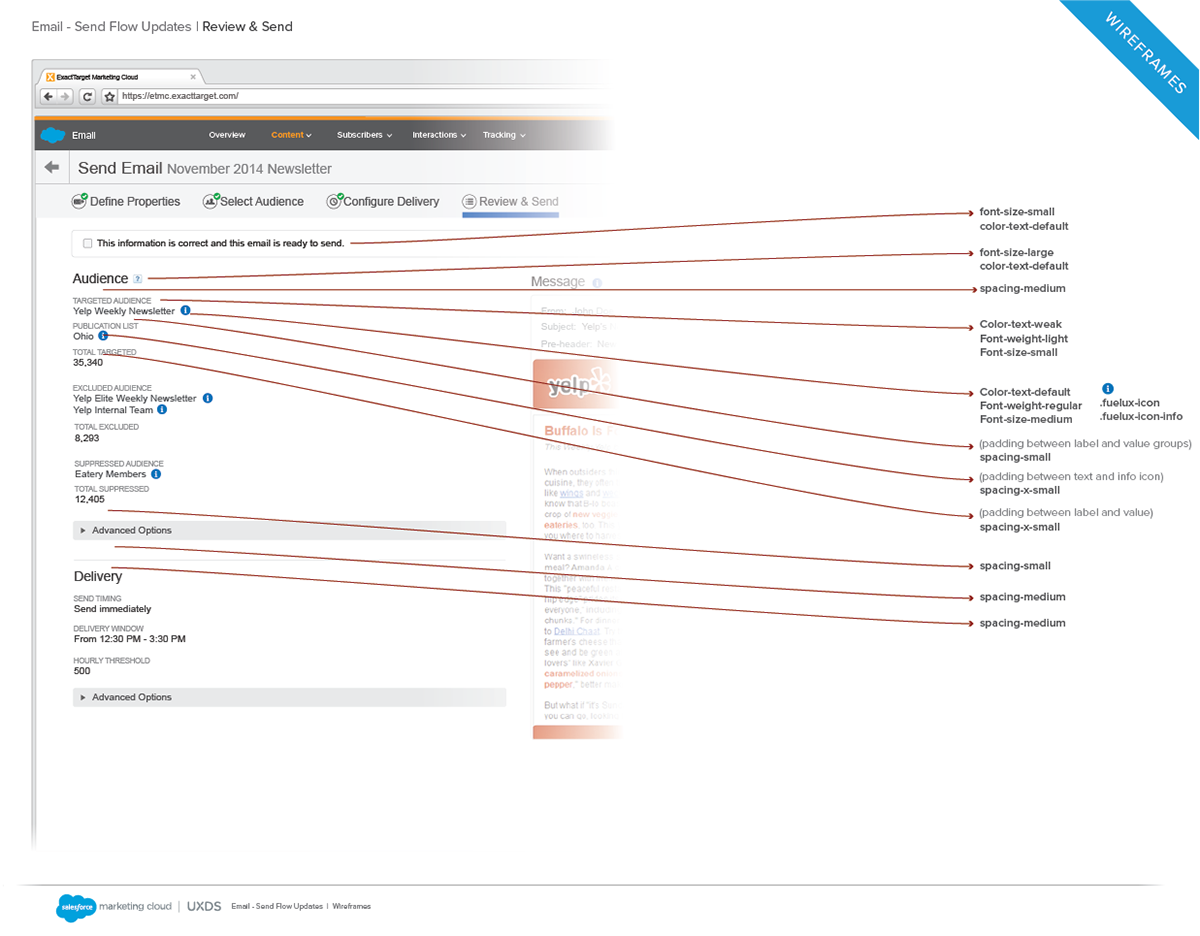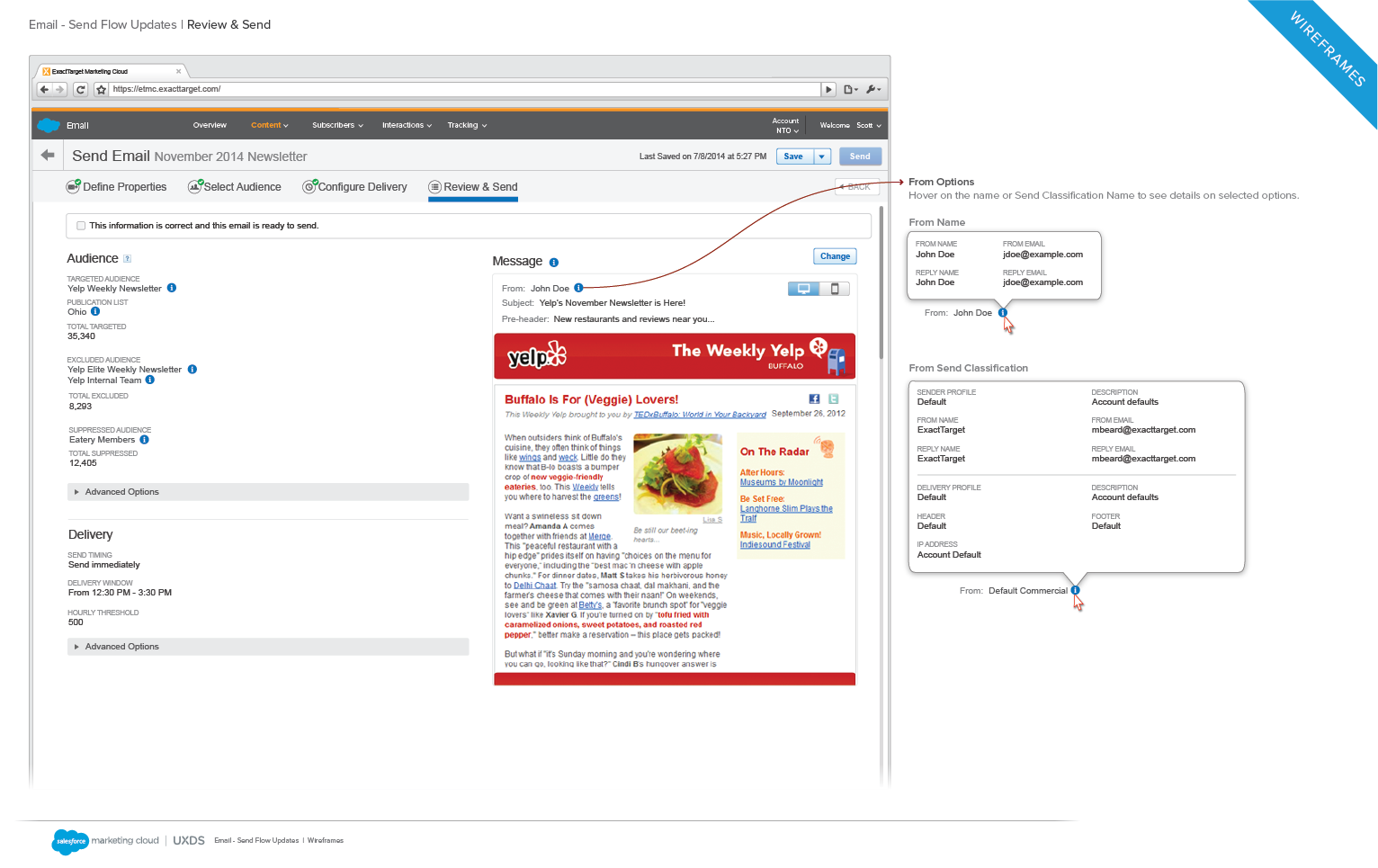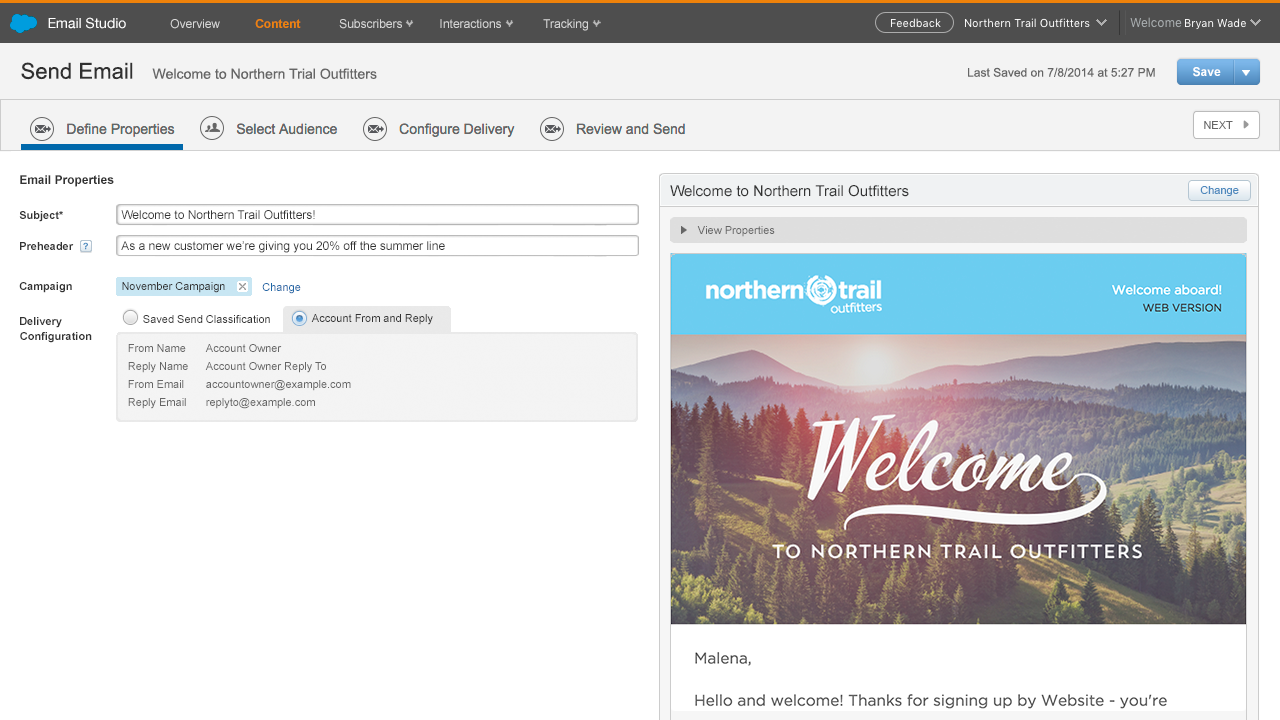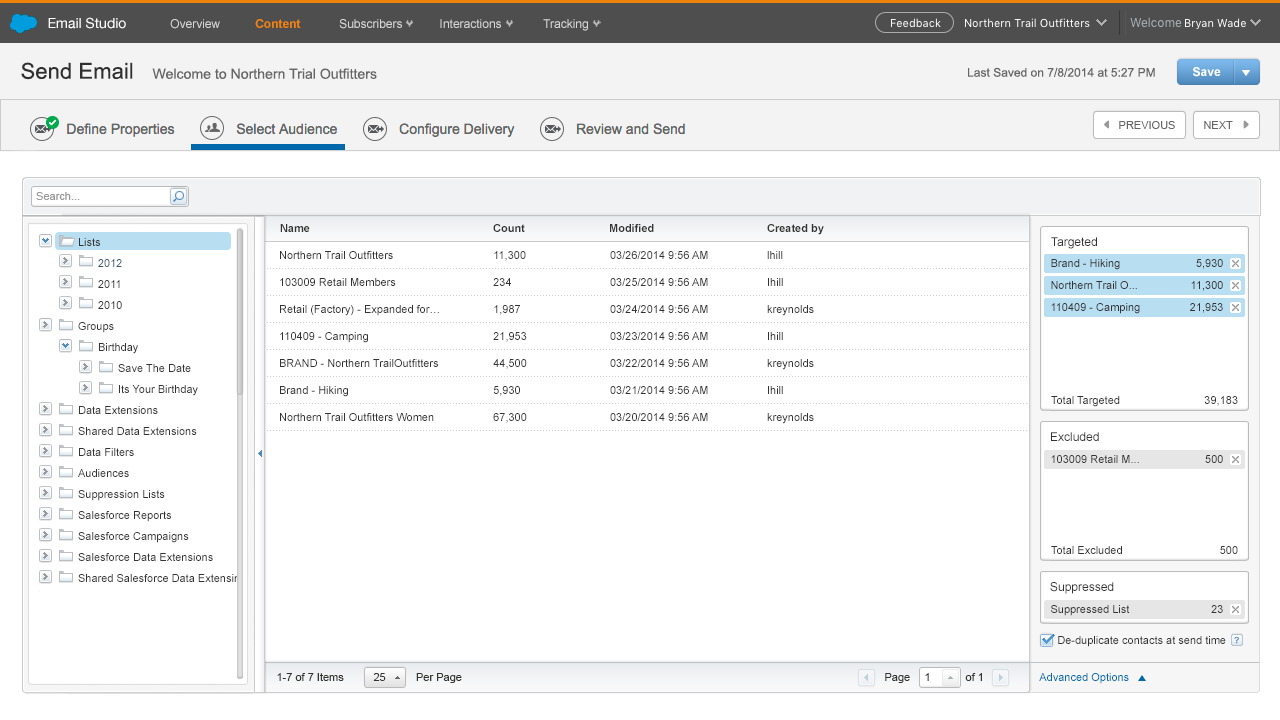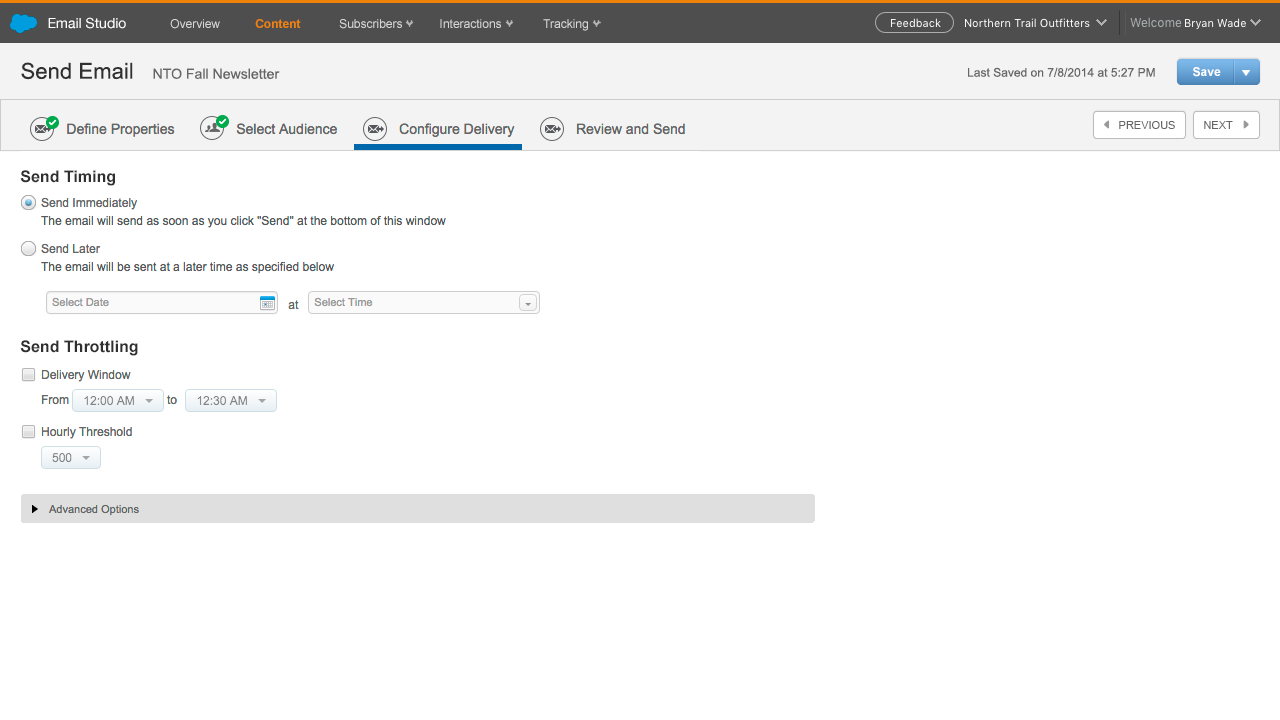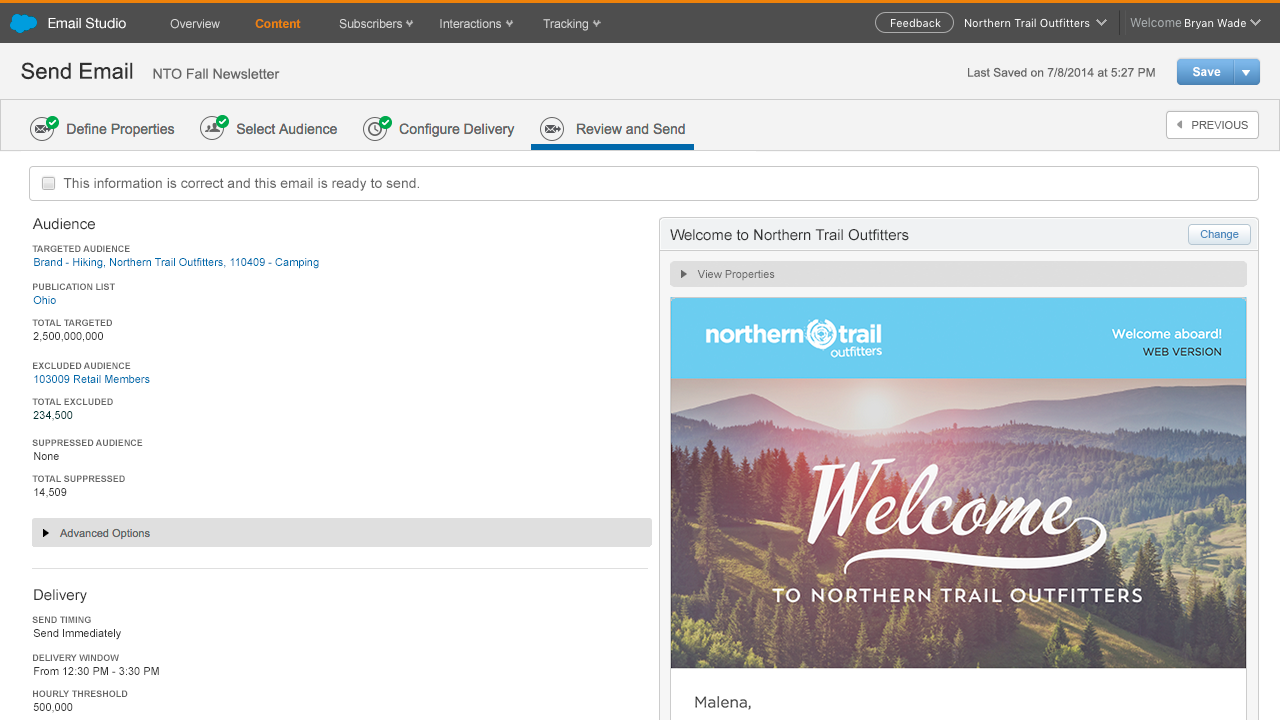 Wireframes - Post-Release Iteration/Clean Up