Email Studio is the original product within ExactTarget prior to the acquisition by Salesforce. As such we had all of these capabilities and features that had been bolted onto it over time. After more than 10 years we decided we needed to finally streamline all of the ways to create and send within Email. This kicked off work on a new Creation Flow initially. Below is some of the discovery work, research, and design iteration we did to arrive at where the Creation Flow stands today. 
Others on the project:
 Director of Product, UX Researcher, Engineering Lead, Business Analyst
Target Personas:
 Marketing manager and content producer
1. Too many ways to create a message causing confusion and frustration
2. Lack of parity between these various workflows
3. Dated user interface that was inefficient
4. Various features existed elsewhere in our system and weren't readily available at time of creation
5. Current WYSIWIG editor is subpar and doesn't have space or features to use
At Salesforce we had established personas that we used for any given project.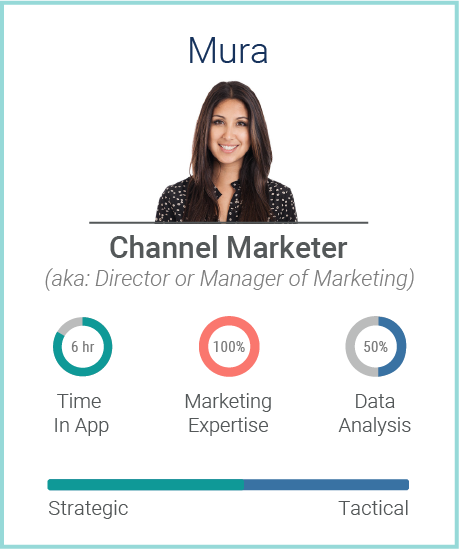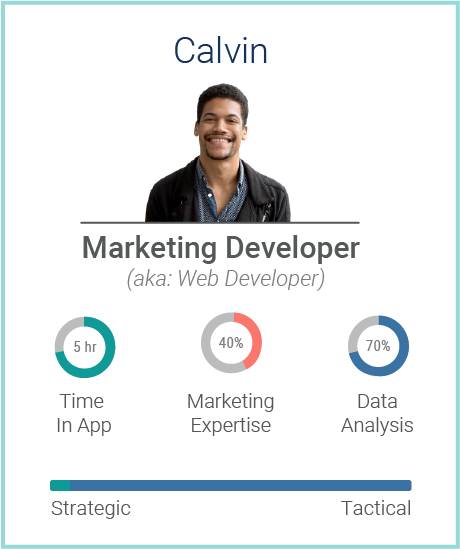 Mura translates high-level strategies into campaign initiatives. She manages campaign project timelines and day to day operational activities. She is hands-on in the product, both setting up and monitoring campaigns.
Calvin (Content Producer)
Calvin ensures that cross channel marketing data is optimized and ready for campaign initiatives. He sets up filters and schedules messaging. He creates reports and dashboards for the team.
Clarity and efficiency were our overriding design principals we focused on throughout this project. 
Early WHITEBOARD COLLAB w/PRODUCT AND ENG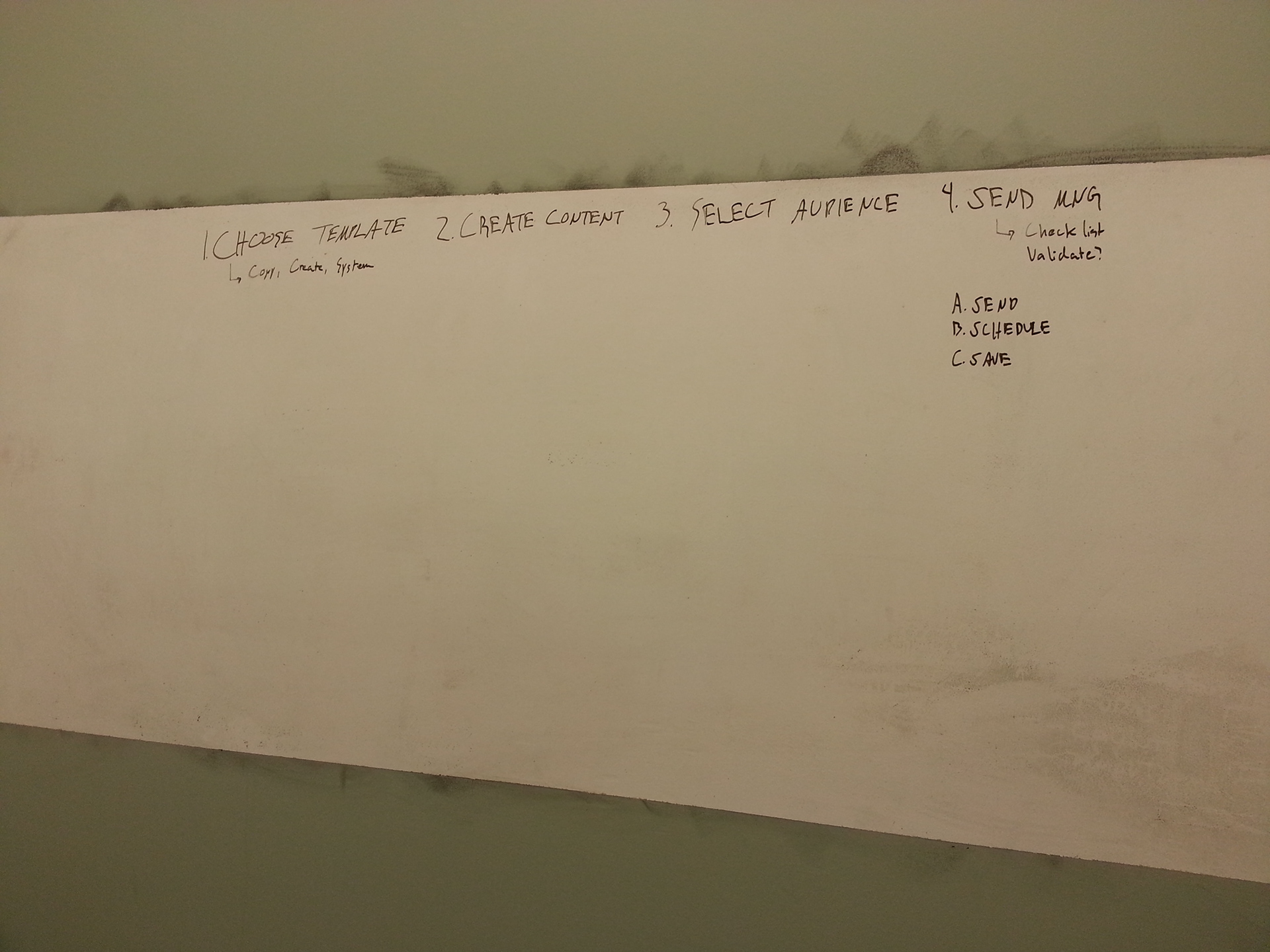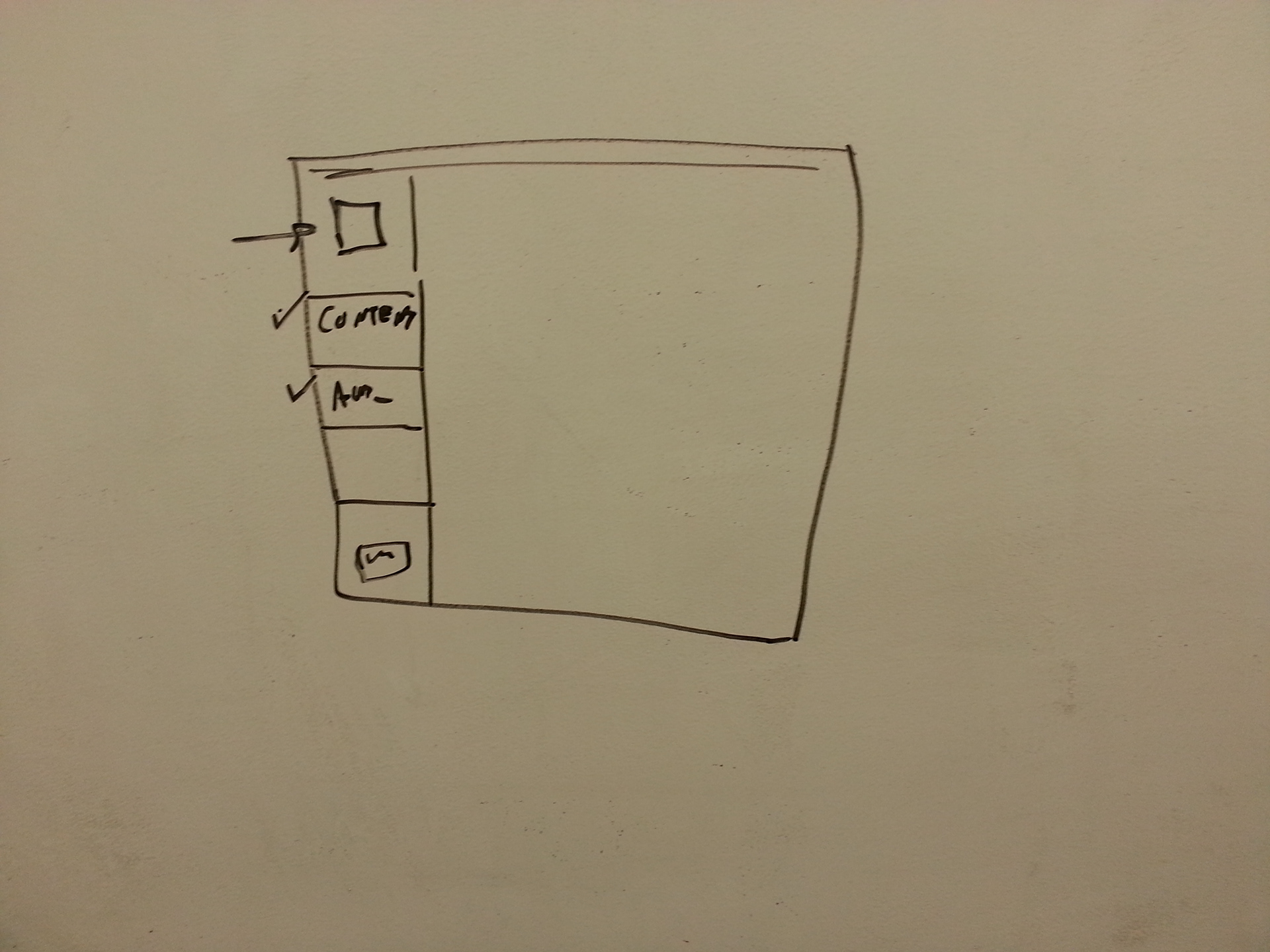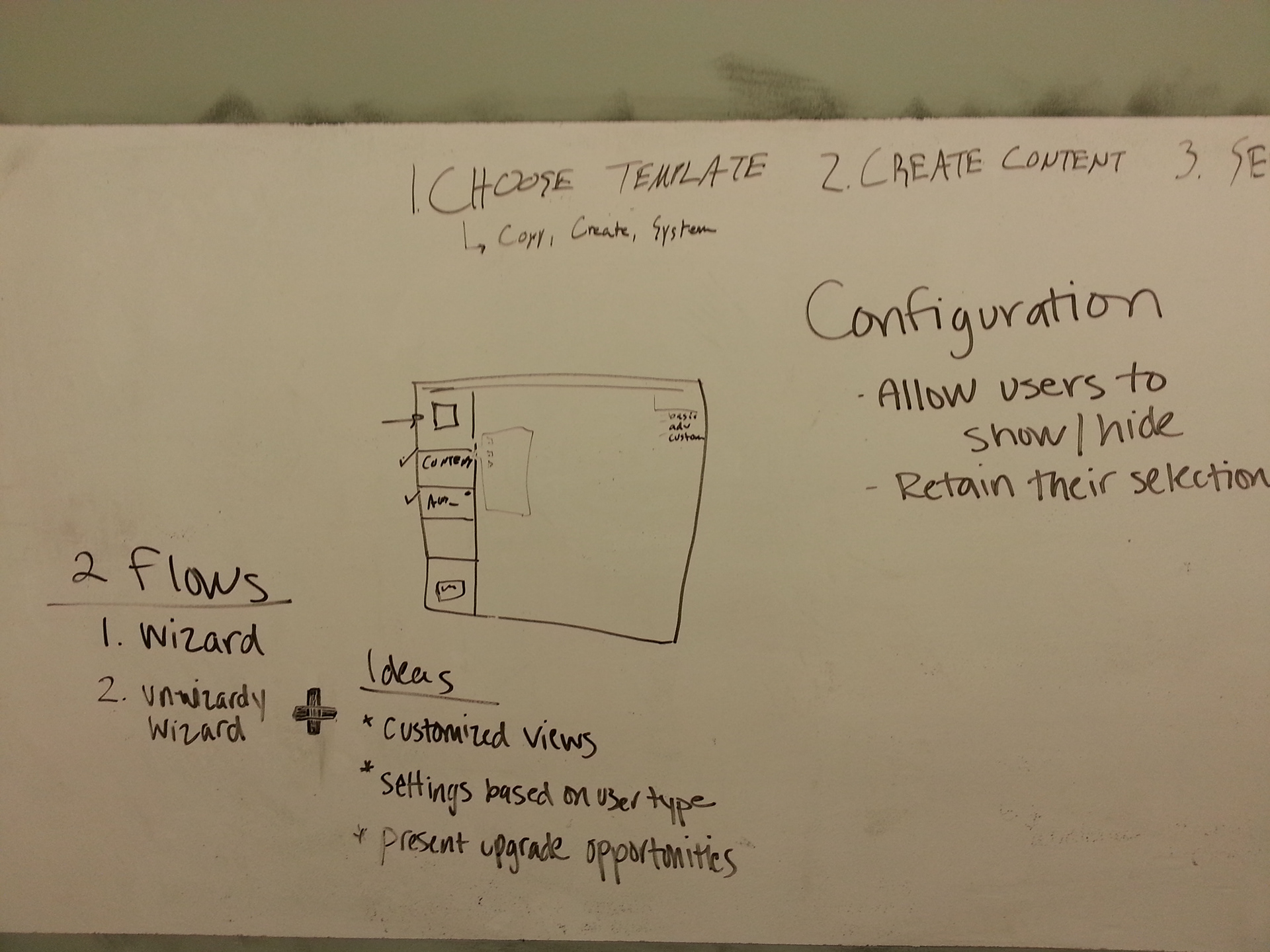 We knew from a huge amount of data, both quantitative and qualitative, that there were a few core sections/tasks that needed to be accomplished in every message creation. So we started there. 
Once we figured out these core sections we needed an interface and experience that brought these together in a cohesive and usable manner.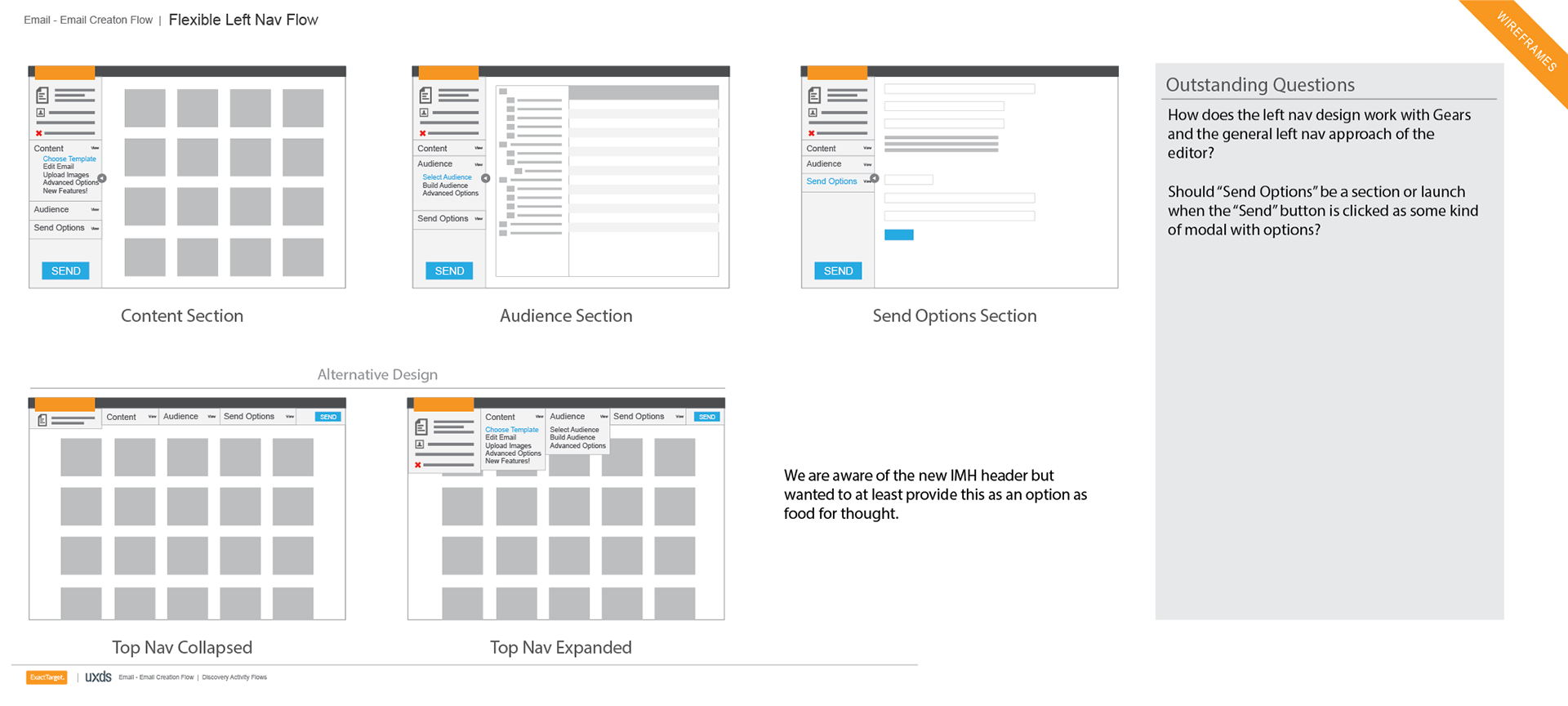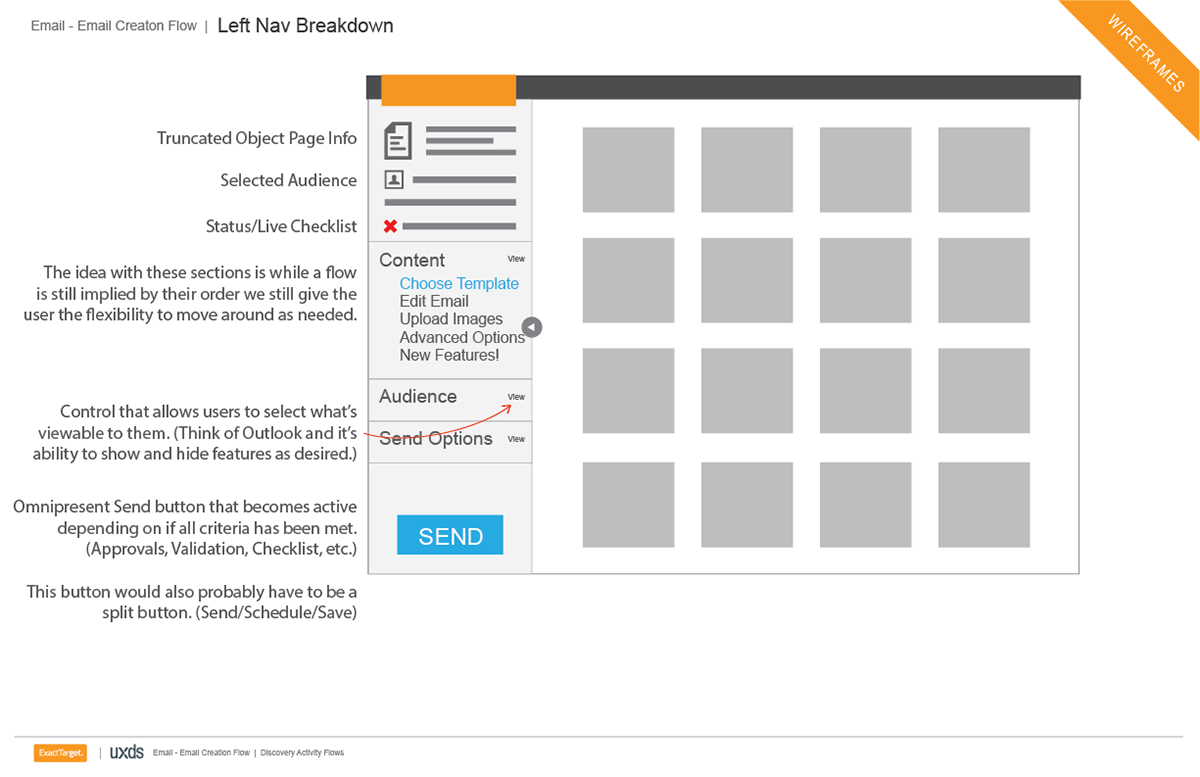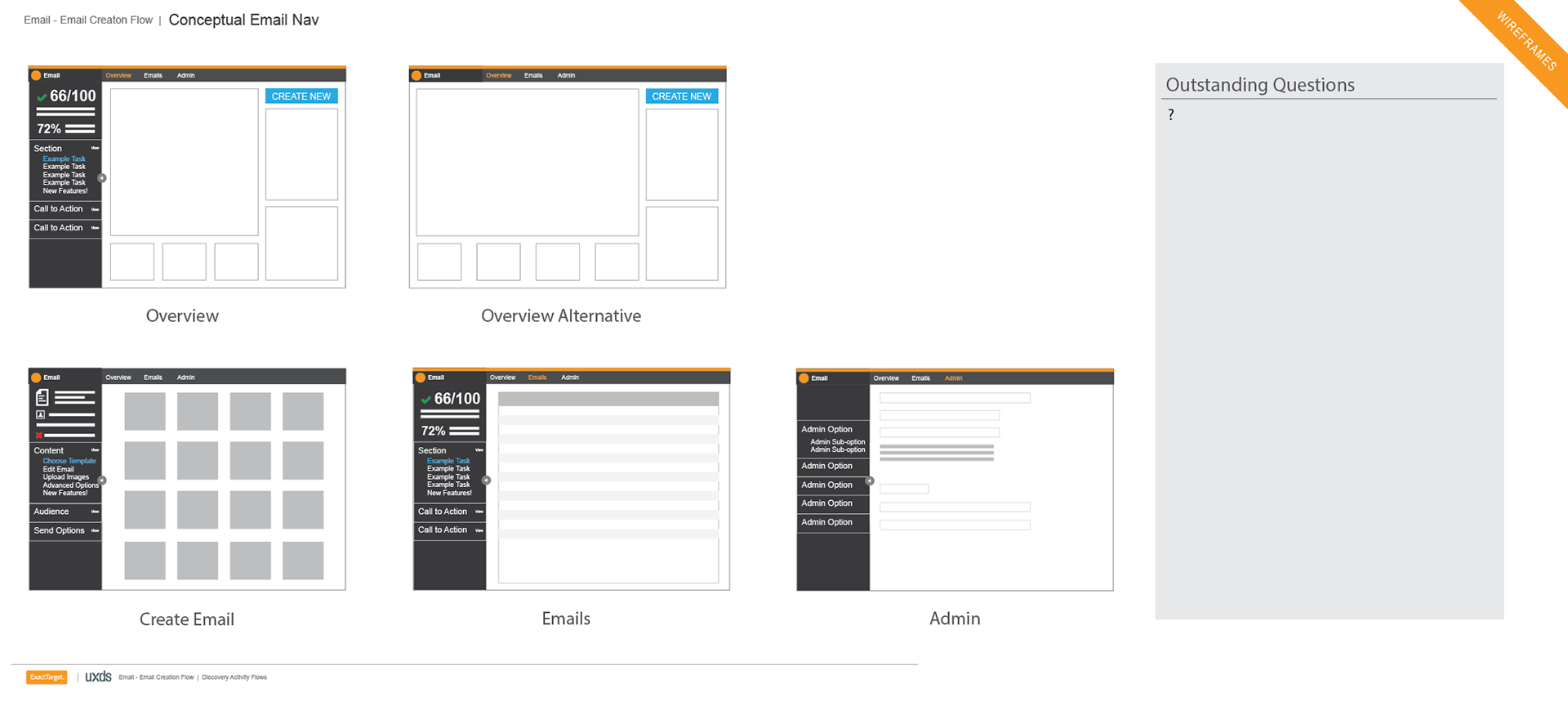 RESEARCH
After we had some basic concepts we tested these with users in contextual and moderated research sessions. 
​​​​​​​

Having creation and sending all in one flow is not scalable and has far too much cognitive load for users. 
Users liked having more visibility into where they stood in the process. 
Users liked having a list of tasks to complete before sending. 
The designs are in an early phase but there were mixed reactions to the new layout of the workflow.
I mapped out the users' steps to show stakeholders how many screens, context changes, clicks, and general cognitive load was put on our users to go all over our system to complete the sending and creation of an email.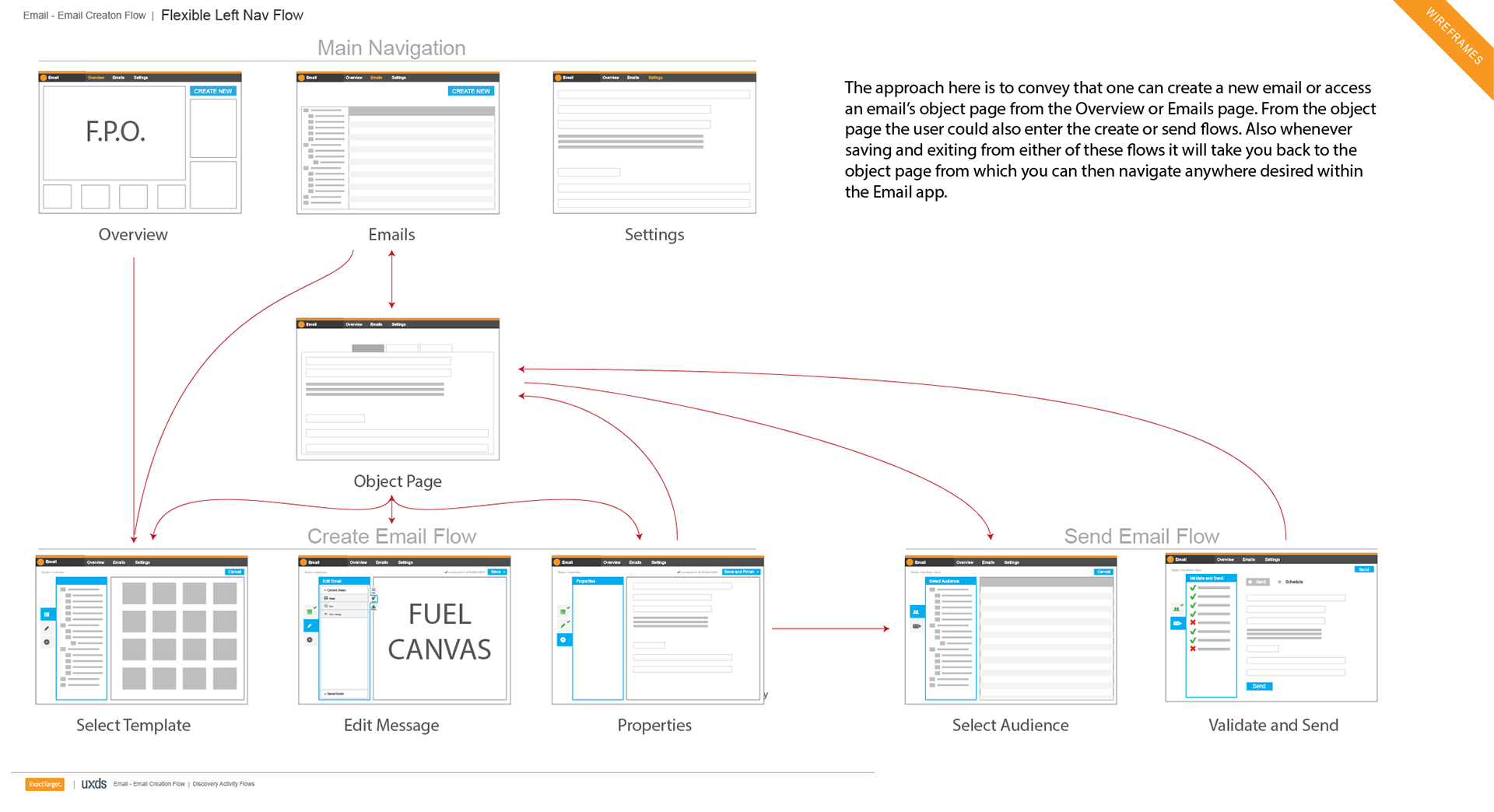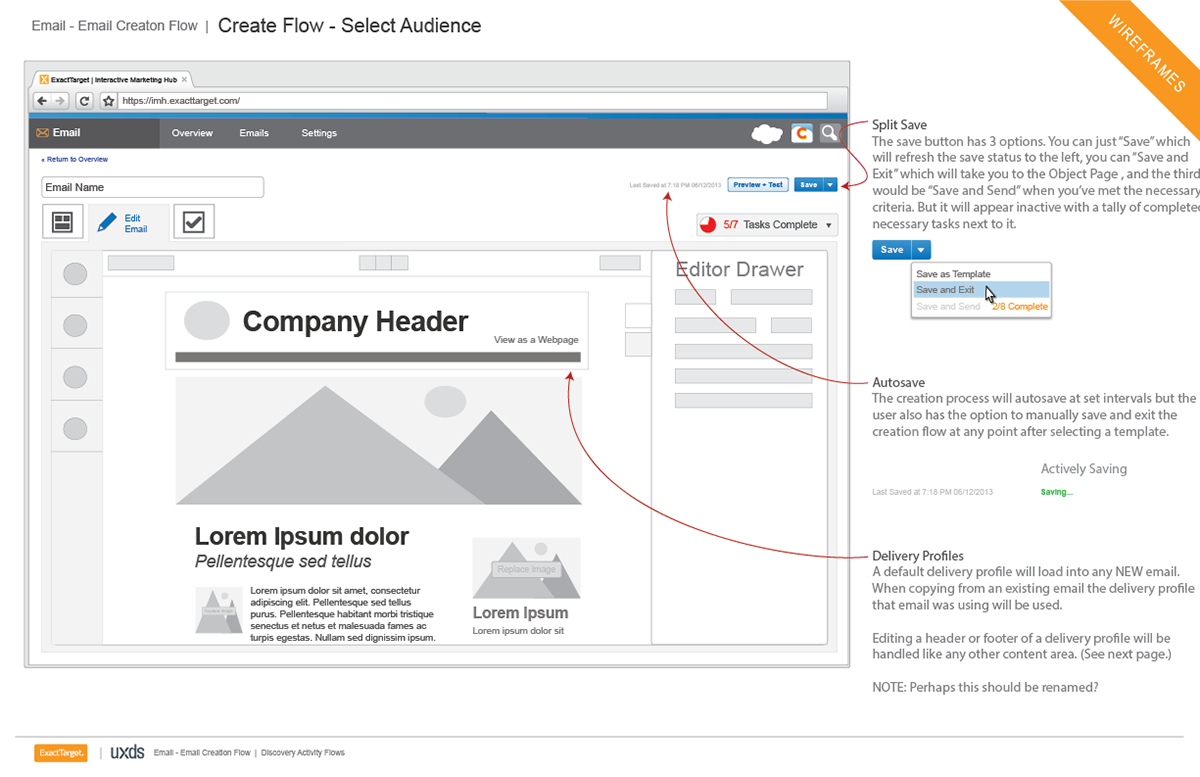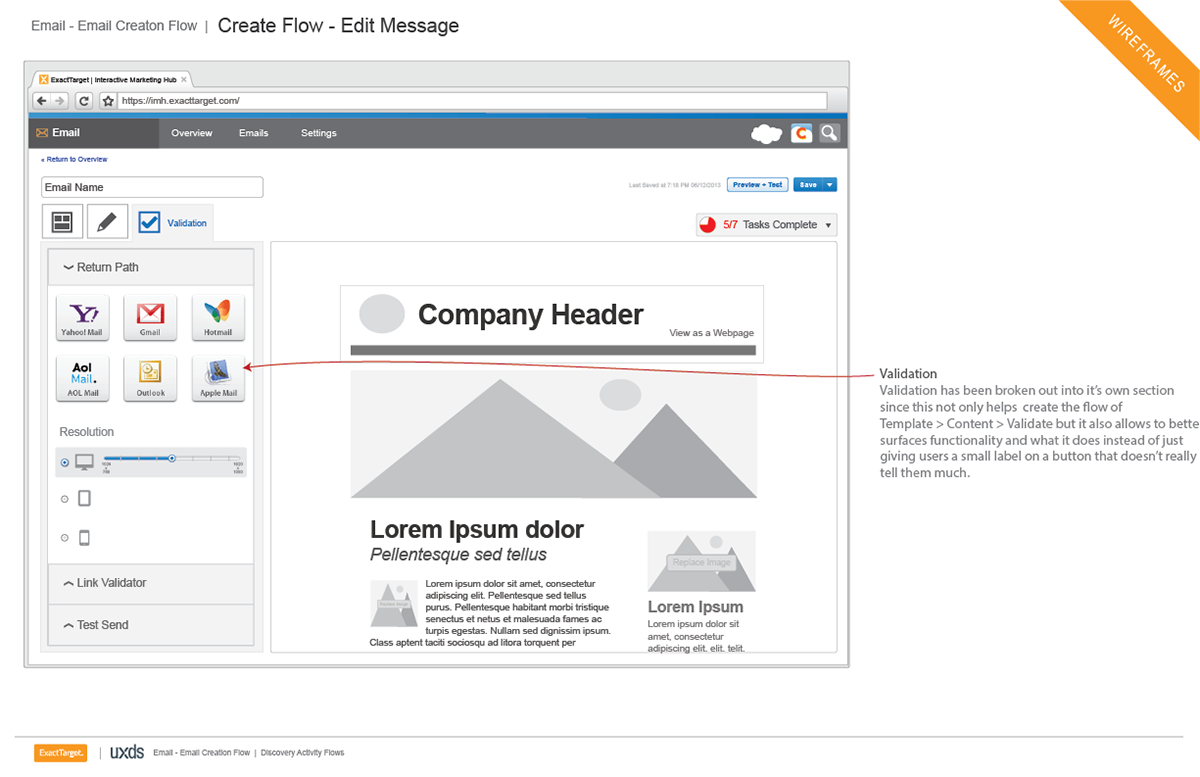 Wireframes - High Fidelity ITERATION